Entanet's new recruit goes the extra 400 miles for charity
Wholesale voice and data connectivity provider, Entanet, has another member of its staff going way beyond the call of duty to raise vital funds for a worthy charity.
Claire Williams, Entanet's new Provisioning Manager, will be joining a group of novice cyclists on a 400 mile journey over five days in aid of Cancer Research UK. The event will begin at Land's End, Cornwall on Tuesday 19th May and will finish in Cannock, Staffordshire five days later on Saturday 23rd May, with the final 100 mile stretch completed in a single day to enable further cyclists to join the team for the last push.
Commenting on the charity initiative, Claire said: "This is an enormous challenge we've set ourselves and one that we're taking very seriously and have been training hard for. It will take a lot of endurance to successfully complete but the fact that we're raising vital funds for such a worthwhile charity that helps so many people is what's driving us all on."
The team of cyclists are aiming to raise a huge target of £10,000 by completing their challenge and are already over half way towards their total. They can be sponsored via www.justgiving.com/cycle4lovedones.

Elsa Chen, Entanet's CEO said: "It's great to see another member of our staff dedicating themselves to raising money for charity and undertaking such a gruelling challenge. We wish Claire and the team the very best of luck and continue to encourage and support all of our staff in their charitable activities."
To find out more about the 'Cycle 4 Loved Ones' challenge visit www.justgiving.com/cycle4lovedones or www.facebook.com/Cycle4LovedOnes. To find out more about Entanet and the company's charitable activities visit www.enta.net.
Picture: Claire Williams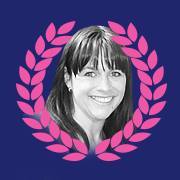 — ENDS —
About Entanet
Entanet is a leading wholesale voice and data communications provider and operates via a network of wholesale and resale channel partners. It was founded in 1996 by Taiwanese entrepreneur Jason Tsai and employs over 80 staff at its offices in Telford, Shropshire.
In February 2014, mid-market equity investor Mobeus Equity Partners made an initial £6 million investment to support a £14 million management buyout. Jason Tsai remains a shareholder.
Entanet offers an extensive portfolio of connectivity services, including wholesale and packaged broadband, leased lines, EFM, IP VPNs, hosting and co-location, VoIP and traditional telecoms. The company operates its own fully-resilient nationwide next generation network which enables it and its partners to provide up to 10Gbps capacity to customers right across the UK. In addition, it has further connectivity into Amsterdam and Frankfurt and over 900 peering relationships across Europe.
The quality of Entanet's services and its commitment to partners has been widely recognised. The company was recently named Best Channel ISP in the 2013 Comms National Awards and as the winner in the 2013 ISPA Awards for Best Business Fixed Broadband. In the Comms National Awards 2012 it was awarded Best Channel Wholesale Service Provider. It also received the ISPA award for Best Internet Telephony in 2011 and was short-listed in the Specialist Services Vendor of the Year category in the CRN Channel Awards – an accolade it has won twice in previous years. The company has also been listed on a number of occasions in the Sunday Times Tech Track 100, Deloitte Technology Fast 500 EMEA and other listings of fast-growing, privately-held UK companies.
For more information contact:
Darren Farnden, Head of Marketing
Entanet International Ltd
Tel: 0333 101 0000