The Big Art Show puts out call for volunteers
The Big Art Show, an annual Shropshire based event successfully launched in 2014 is looking for volunteers to help out this year.
Held at the West Mid Showground in Shrewsbury over the first weekend in July (3rd, 4th and 5th) The Big Art Show aims to provide a showcase for a wide diversity of artists using a range of formats and presentation through paint, sculpture, jewellery, glass, ceramics, furniture design, photography and performance art. The event, aimed at the whole family, includes over 150 exhibitors, workshops and talks given by the artists, a real bar, eateries and live music.
Directed by a team leader, who will brief everyone on their specific duties and other issues such as health and safety at the beginning of each day, the volunteers will work shifts in various key locations at the showground between 10am and 5pm on at least one day of the three-day event. Volunteers, offering their services will be provided with a meal, refreshments and a number of free tickets for family members.
Organiser David Dawkins said: "We are expecting many more people to attend this year so our aim is to have a dedicated team of approximately 30 volunteers in place, providing support for the exhibitors as well as the public and their families attending the event. Ideally, it would be good for potential volunteers to be based locally, because apart from having less distance to travel, they will also hold and be able to impart useful knowledge of Shrewsbury's facilities and amenities to our visitors unfamiliar with the town. In addition, we would also welcome people with event volunteering experience."
For more information or to register an interest potential volunteers should ring 01694 771446.
Picture: David Dawkins, organiser of The Big Art Show.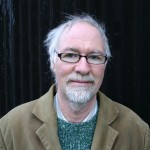 — ENDS —
About the Big Art Show
Established by David Dawkins in 2014 The Big Art Show aims to provide a showcase for a wide diversity of arts and artists, crafts and craftspeople, rarely seen together at a single event. Artists are offered an affordable space to exhibit, demonstrate and sell their work.
The Big Art Show is for everyone with an interest in art and craft, from the student to the serious collector. Families are made very welcome.
For more information about The Big Art Show, contact:
David Dawkins
Tel: 01694 771446
Twitter: @TheBigArtShow #TheBigArtShow
Facebook: www.facebook.com/Thebigartshow
www.thebigartshow.co.uk