The Fugitives return to tour UK for first time in two years to reunite their taste buds with a 'decent pint'
Acclaimed Canadian indie-folk music band The Fugitives return for a three-week tour of England and Wales from the end of September.
Based in Vancouver, they bring brilliant musicianship, top-notch song-writing, complex vocal harmonies and a funny, uplifting vibe to their live performances. Described as 'the missing link between Leonard Cohen and The Pogues', they have been nominated for Best Vocal Group at the Canadian Folk Music Awards, Best Roots Album at the Western Canadian Music Awards, opened for Canadian folk icon Buffy Sainte-Marie and also played a slot at Glastonbury Festival as part of their UK tour in 2014.
Since their last visit in 2015, the band have recorded a new album entitled The Promise Of Strangers, which will be on sale at their concerts, and singer Adrian Glynn who is also an accomplished actor, recently starred in his first full length feature film: Volition. Supported in some areas by rural touring scheme initiatives, the forthcoming shows follow a successful tour of Europe in the spring of 2017.
Commenting on the forthcoming tour Brendan McLeod, spokesperson for The Fugitives, said: "We had a blast the last time we were in the UK and performed to very appreciative audiences. However, apart from the fantastic reception and friendly promoters, the real reason we've decided to return is because of the beer. We imbibed some particularly appealing brews last time and made a point of remembering them. In fact, we're playing some of the same locations again so we can reunite our taste buds with a decent pint!"
View The Fugitives on YouTube performing a previous single Bigger Than Luck HERE, and the songs Sturdy HERE and Ring (with the East Van Choral Collective & St James Music Academy) HERE.
More information about the tour and online ticket purchasing details are available to view at: www.fugitives.ca/shows/
The complete tour dates are as follows:
September
28 – Little Sutton Library, Little Sutton, Ellesmere Port
29 – Beggars Theatre, Millom, Cumbria
30 – Upton-by-Chester Village Hall, Cheshire
Octobe
01 – Leek Blues & Americana Festival (daytime)
01 – Norley Village Hall, Nr Frodsham, Cheshire (evening)
04 – The Lion Hotel, Shrewsbury
05 – The Fallibroome Academy, Macclesfield
06 – Church Minshull Village Hall, Cheshire
07 – Newbald Village Hall, Yorkshire
08 – 3rd Space, Great Orme Brewery, Llandudno
10 – Shipton Village Hall, Nr Much Wenlock, Shropshire
11 – The Riverside Bar, Wooler, Northumberland
12 – Cotherstone Village Hall, County Durham
13 – Melmerby Village Hall, Cumbria
14 – BURC, Spittal, Berwick on Tweed
15 – Water Yeat Village Hall, Ulverston, South Lakes
17 – Green Note, Camden, London
19 – Grand Pavilion, Llandrindod Wells
Pictures (click to open, click again to download and save):
1 The Fugitives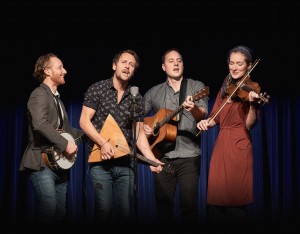 2 Adrian Glynn and Brendan McLeod from The Fugitives.